The Chair
Have you ever stopped to really examine the place where you live or work? Maybe you are like the proverbial fish in the water unaware of its surroundings, its veritable life support system.
The Chair's work is based on the following premise: the built environment is a knowable, four-dimensional archive having many scales, from the landscape to the furnishings of a single room. The built environment results from the sedimentation of past choices, consciously or unconsciously acknowledged. Urban and rural areas, buildings and sites and décor all materialise one or more worldviews. People attribute varying degrees of value to the different components that make up their surroundings, which ultimately guide their decision-making over whether to preserve or demolish certain elements within it.
We invite you to explore the stratification and fragmentation of the built world – where humans have embedded such realities as gender asymmetries, class-based socioeconomic inequalities, racial and ethnic discrimination, and other expressions of power – through the methodologies embraced by cultural landscape studies. Individuals and groups experience and interpret place variably. And, they constantly revaluate their experiences and interpretations, which are contingent on past circumstances, new perspectives and accumulated knowledge, leading them to transform the existing and historic built environment. We at the Chair are curious to understand these changes in order, ultimately, to design better human environments, to propose sensible policies and to see university education and citizen-based training in ways that take sustainable development, economic equity and social justice into account.
---
Canada Research Chair, Tania Martin, is interested in structuring an integrated comprehension of the human built environment starting from cultural landscape studies methodologies while also developing strategies for its sensitive interpretation and sensible transformation.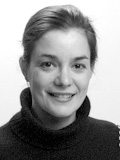 We generally use four complimentary approaches to generate useful data with which to study, analyse and interpret the built environment. Fieldwork, which resembles existing condition surveys, allows us to uncover information unavailable in conventional archives and difficult to discover through oral history or interviews. It consists of meticulous first-hand observation of a site as well as systematic documentation of visual and spatial data on site. We use primarily photography, mapping and drawing to record all of the characteristics of the object or site under study, and its context. We additionally collect oral histories, talk with people who use the site, and comb the archives for written and iconographic documents able to supplement and shed light on our empirical data. Reading the various sources against one another allows us to corroborate theories or identify contradictions needing resolution.
Our toolkit has a range of tools enabling us to sort and analyse our data from multiple disciplinary perspectives. We employ synchronic and diachronic comparisons to define typologies, to track the roles of various actors in the creation and transformation of a cultural landscape; morphogenesis or the study of the evolution of architectural and urban forms. We investigate the changes in use and spatial configurations as indices to larger phenomena; the meanings people attribute to buildings and landscapes as well as the ways they represent these spaces, physically and in their imagination. The results of these analyses yield much material to theorise. They comprise a strong basis from which to develop hypotheses about people's experiences of the built environment past and present, apprehend the ways they value spaces in which they live and work and pray, and, finally they provide a springboard for new designs and transformations of our built world.
We engage in participatory research, inviting non-academics, citizen groups and government agencies to debates and discussions with university scholars in workshops and other activities that generate exchange across sectors. Who better knows their everyday work and life environment than local stakeholders? Their contributions are invaluable. These experts bring fresh perspectives on the importance of places under study as they can offer definite opinions on their value to the local community. Finally, they can provide a clear diagnosis of the needs of their neighbourhood, town or region and a statement of their constituent's' aspirations.
Normally conducted through design studios and design theses at the Université Laval School of Architecture, creation-research, is the usual means for conceiving and testing imaginative solutions and innovative programmes in architecture and urban design. Design explorations also lead to creative, sensitive historic preservation strategies for built heritage and cultural landscapes. Those projects that best consider historical integrity and the panoply of heritage values associated with the site are founded on careful evaluation of the site and existing buildings. The most thoughtful of these projects consider best practices and they are grounded in comparative analysis of exemplary adaptive reuse precedents.
All of these research methods liberally borrow and combine approaches and tools used in such disciplines as architecture, archaeology, folklore, history and geography.
The Canada Research Chair in Built Religious Heritage welcomes those persons deeply interested in transdisciplinary and cross-sectorial research and eager to undertake a master's thesis, doctoral dissertation or post-doctoral project that fits within the Chair's research programme.